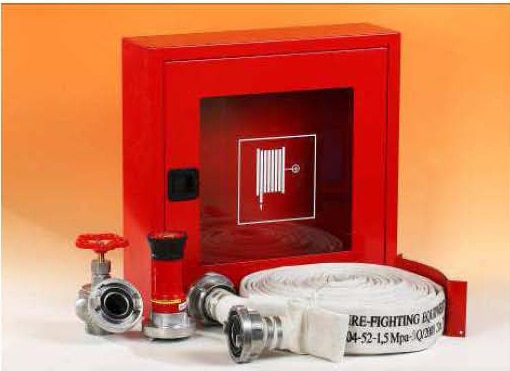 Interior hydrant box
Hydrants with accessories C-52, in accordance with EN 671-2, with CE certificate with sheet steel door or variants with door with glass in stainless stee. Accessories: flat hose 20 m, multifunction curtain riser valve, hydrant ball or membrane, Simple support hose. The accessories can be incorporated into the wall and without box.
In this case will be applied in the slot or hose reel cart. Hydrant box can be mounted on wall or embedded in the wall. Colour: RAL 3000.